She's Intelligent, Intuitive, Safe, Efficient, Functional, Sophisticated, Elegant And Sexy-Producing The Best Quality And Highest Yield Juices On The Market!
What else would you expect from the worlds most technologically advanced commercial grade centrifugal juicer?
FEATURES
A Standby Switch And A Unique 2 Position Speed Selector For Soft Fruit or Hard Vegetables. Which means that there's maximum extraction of juice without all the lumpy pulp. The rate of revolutions is automatically adapted to suit the exact type of ingredients being used. This feature is unique to all other commercial centrifugal juicers on the market and is one of the many features that sets the Zumex apart from all the others. The standby switch also means that energy can be saved when the juicer is not in use.
Silent Block System And Anti Vibration. The juicer operates at a noise level lower than 70db's which means that customers and staff won't be blocking their ears as if an ear piercing chainsaw is being revved up in the kitchen.
Broad 75mm Inlet Mouth. Which means that in a busy commercial environment where juice is needed fast and on demand there won't be the hassle of having to waste excessive staff and customer waiting time while fruits and vegetables are cut into tiny little pieces. Who likes waiting around forever for something to drink?
A Non-Drip Faucet And Removable Drip Tray. Which means that after a busy days work there doesn't have to be a flowing river of juice covering the work area and floor, that can cause health and safety hazards.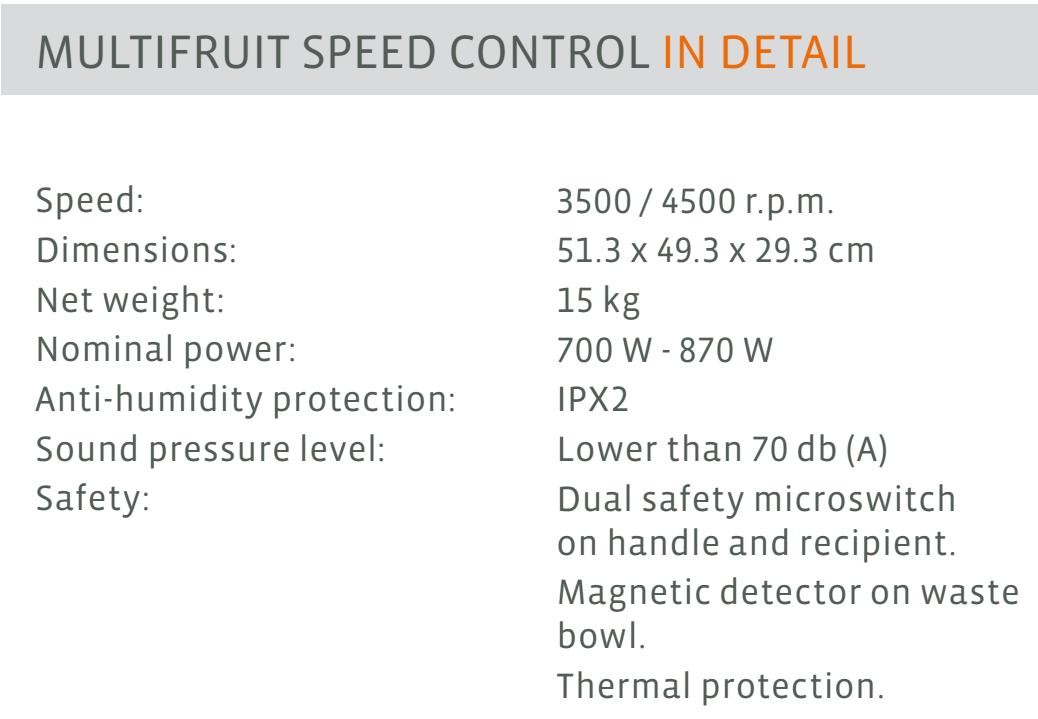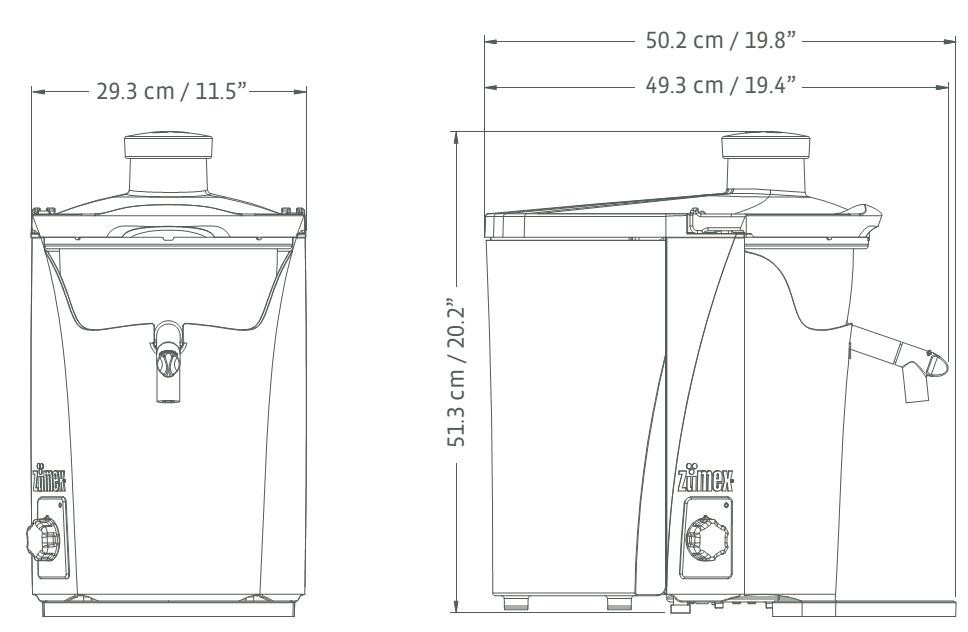 Updating...